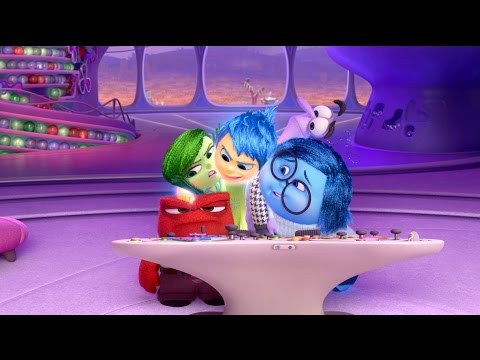 Yep, it's finally here. Some footage from the first Pixar feature film in nearly 18 months, Pete Docter's Inside Out.
My thoughts? I had to keep reminding myself that it's just a teaser (and not meant to show too much, too soon), but I was definitely felt a bit let down by the lack of new footage. The first minute ties the emotional themes of the film with clips from previous Pixar films. That being said, I couldn't be more excited about a Pixar film. I really feel like this harkens back to wholly original movies like WALL-E, Up and Ratatouille. I cannot wait!!
Inside Out hits theaters on June 19, 2015 and features the voice talent of Amy Poehler (Joy), Lewis Black (Anger), Bill Hader (Fear), Phyllis Smith (Sadness) and Mindy Kaling (Disgust).