Born in Los Angeles in 1975, Mark Walsh had an early interest in film and animation.  Seeing Beauty and the Beast for the first time sparked Mark's passion for the medium.  He was captivated by the fact that an animated character could feel 'like a real person.'  Mark studied character animation at the California Institute of the Arts from 1993 to 1997.  While studying at CalArts, Mark created short films each year, and eventually won a student Emmy for his short film Extra Crispy.
At the time Mark was in school, Pixar was spending its recruiting efforts at art schools like CalArts.  Although Mark was not interested in computer animation, he saw opportunity for himself at a young animation studio, and felt the people recruiting from Pixar were more genuine than those at other companies.  Mark also had a good friend at Pixar that told him, "This is the place to be."
Good word and creative opportunity led Mark to Pixar in 1997.  He presumed he would only spend a few years at the company, 'until it went out of business.'  Luckily for Mark and Pixar, the company had success after success, and all these years later, Mark is still at Pixar.
Mark is currently a short film director at Pixar, but before that, he started as an animator on A Bug's Life, an animator and storyboard artist on Toy Story 2, and an animator on Monsters, Inc.   He worked as directing animator on Finding Nemo, holding primary responsibility on Dory, and supervising animator on Ratatouille.  Mark also animated for Doug Sweetland's short Presto.
Mark has directed several commercial promos for Up and Toy Story 3 through commercial collaborations with companies like Visa, USPS, Kellogg's, and Dolby 3D.
Most recently, Mark directed the Toy Story Toons short Partysaurus Rex.  Mark pitched the idea, and developed the story at Pixar's Emeryville studio, while the film was animated at Pixar Canada.  The short was finished just in time to debut in front of Finding Nemo's theatrical re-release.
Filmography
A Bug's Life (animator)
Toy Story 2 (animator, story artist)
Monsters, Inc. (character developer)
Finding Nemo (directing animator)
The Incredibles (animator)
Ratatouille (supervising animator)
Presto (animator)
Partysaurus Rex (director, writer, voice actor)
Tidbits
Favorite Pixar short is Knick Knack.
Worked on Richie Rich cartoons while at CalArts.
Mark is most known for stressing the 'acting' in animation. Mark's passion for the medium can be felt in the following quote, "Animation is like a magic trick.    It's not real at all, but there's a real joy in pulling off a great magic trick for people, so that they can believe something magical exists when it really doesn't.  It's a gift for them, and it lasts long after you're gone."
Interviews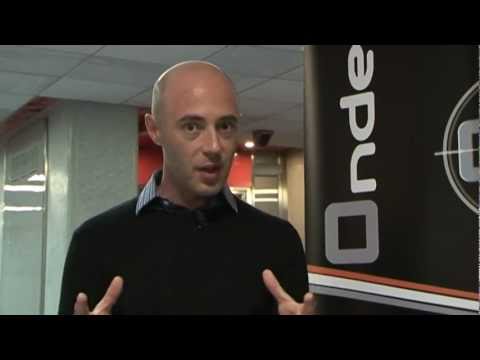 Commercials